All about Netent Slots
As you may well know, the majority of online casinos do not offer their own games. Instead, they 'plug in' various casino systems into their system. It is these casino systems which provide the games to the users of that site. One of the most popular of these is Netent.
Who are Netent and why they are so popular?
NetEnt is one of the largest B2B suppliers of casino systems in the world. The vast majority of 'top' online casinos use their systems in one way or another. The company is so popular because so many people are playing their games on a daily basis. If you have ever taken part in online casinos for a reasonably length of time, I am fairly confident in saying that you will have played at NetEnt game.
A Brief History of NetEnt
NetEnt actually began back in 1996. Back then, it was known as Cherry. They were a slot machine company which operated throughout Scandinavia, mainly Sweden. Shortly after the company was formed, however, there was a slot machine ban throughout Sweden. This meant that it was very difficult for Cherry to offer games any longer. Something had to be changed.
A guy named Pontus Lindwall started a company known as Net Entertainment. He encouraged Cherry to team up with him. 75 million kroner later, and the company was formed.
Over the years, the company has become progressively larger. At the time of writing, over 90 online casinos offer their games and millions of transactions are dealt with them each and every day. The company currently has close to 600 employees, and this number is only going up.
Whilst the company is regulated by the UK Gambling Commission, they are currently based in Stockholm, Sweden, with a number of smaller offices around the globe.
Popular/Iconic Games such as Starbust Slot, Twin Spin Et Al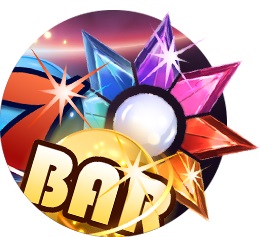 One of the reasons as to why so many companies use NetEnt to provide their online gambling solutions is the fact that NetEnt knows how to put together a pretty brilliant game. Now, it is impossible to cover every single game that they offer, but I do want to talk a little bit about some of the highlights that they have in their range.
Starburst Slot: This is actually one of the most defining games for NetEnt, despite it not boasting any license. One of the reasons as to why so many people love this game is the fact that it is drastically fun to play, and immensely colourful. It offers a number of features which you don't really get with any other slot machine. When you play Starburst, you can look forward to a unique gaming experience each and every time.
South Park: This game is, obviously, based upon the popular TV show 'South Park'. Whilst it boasts the standard features for slot machines, there are a few extra things thrown in for good measure. For example; Cartman Hippies, Stand wilds, and Kenny coins (which will all make sense if you have ever seen South Park). This is a 5-reel machine with up to 25 win lines.
Aliens: This is another one of the popular licensed slot machines from NetEnt. This slot machine is a 3D machine, unlike most other video slot machines out there. There are five reels, 3 rows, and 15 potential win lines. In comparison to a few other slot machines out there, this one can be seen to be complex. Have no fear though, with time you will get it, and this will be one of the most rewarding games you have ever played.
Netent Progressive Jackpots – Record Breaking Mega Fortune / Mega Fortune Dreams
Whilst NetEnt offer a number of progressive jackpots (i.e. the pot is split between multiple casinos). It is probably worth mentioning that NetEnt currently holds the Guinness World Record for one of the largest jackpots to ever be one, and not just in online casinos! Back in 2013, somebody from Finland won 17.8 million euros, from a single 0.25 cents spin whilst playing Mega Fortune Jackpot Slot.
Whilst the progressive jackpot has yet to reach the dizzying heights of this again, the jackpot almost always seems to be pretty high, so you may get lucky and completely change your life!